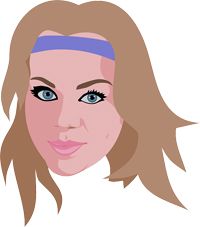 Lizzy Taylor Jones
Electric Press Release - Prolific Copywriting Services by Lizzy Taylor Jones
---
Are you after speedy, grammatically correct copy for your website or advert? Get in touch with me, Lizzy Taylor Jones! I love to write! When I was little, I wanted to grow up to write for a living from anywhere in the world. I wanted to travel, write and spending time with monkeys. Yes, you read that correctly!
Here is a blocked drain clearance company website I wrote 90% of the copy for relatively recently.
I'm currently getting to do all of those things and much more. I have a whole telephone book brimming with wonderful clients from all over the world from Australia and New Zealand to Spain, Norway, and Alaska. Please do get in touch for a free, no-obligation quote for the work you need doing! Just click on the cute little envelope icon at the bottom of this page and drop me a line with the work that you have available.
---
I am currently located in the United Kingdom, in Bristol, although I accept orders from anywhere in the world! I am also perfectly fluent in both French and German. 07999789389